Montepulciano surrounding
Montepulciano and Tuscany
Holiday in Montepulciano, the surroundings
Near Montepulciano you can enjoy and visit:
Valdorcia:
Pienza (12 km) - San Quirico d'Orcia (22 km)
Thermal areas::
S.Albino (3 km) - Chianciano Terme (10 km) - Bagno Vignoni (27 km) - S. Casciano dei Bagni (38 km) - Bagni S. Filippo (36 km) - Saturnia (84 km) - Santa Fiora (56)
Etruscan areas:
Chiusi (25 km) - Chianciano Terme(12 km) - Orvieto (72 km) - Cortona (33 km)
Abbey:
Monte Oliveto Maggiore (37 km) - Sant'Anna in Camprena (12 km) - Sant'Antimo (35 km) - Assisi (89 km)
Nature reserve:
Lago di Montepulciano (LIPU) - Lago di Chiusi - Lago Trasimeno (26 km)
Monte Amiata (50 km)
City
Towns like Siena, famous for the Palio, (65 km) - Arezzo (55 km) - Firenze (115 km) - Perugia (70 km)
THE NEAREST VILLAGES:
Montepulciano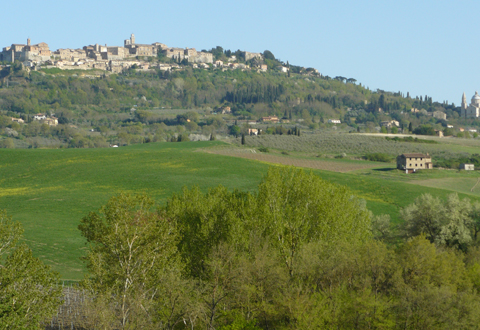 It stands on a hill 605 meters above sea level and it can sweep the valleys and areas of this town, the landscape is made even more pleasant by olive groves and vineyards and multi-faceted nature of the area as the hills clay and cypress trees that shape the landscape vertically.
Pienza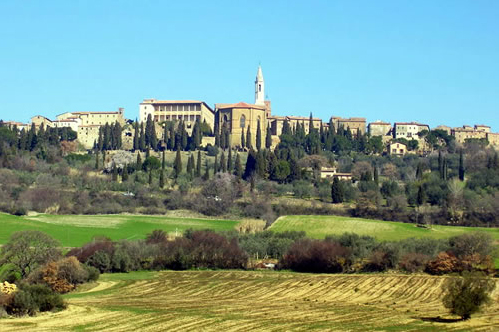 Small Renaissance jewel in the heart of Tuscany, known in the Middle Ages as the Corsignano was a stronghold of Siena famous for being mentioned in a novel by Giovanni Boccaccio. Much of his most beautiful architecture was built under its by Pope Pius II between 1459 and 1462 that called to work in Pienza one of the most famous architects of the time, Bernardo Rossellini, transforming the birthplace of Corsignano in a beautiful Renaissance town.
Montalcino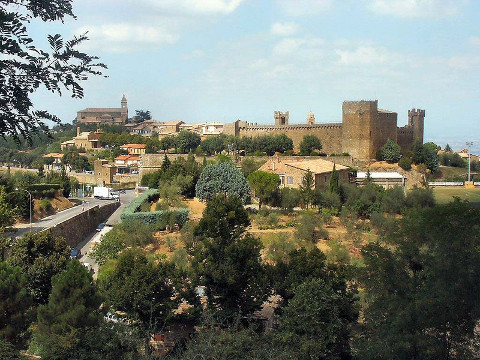 Montalcino is a hill town and comune in Tuscany, Italy. It is famous for its Brunello di Montalcino wine.
The town is located to the west of Pienza, close to the Crete Senesi in Val d'Orcia. It is 42 kilometres (26 mi) from Siena, 110 kilometres (68 mi) from Florence and 150 kilometres (93 mi) from Pisa. The Monte Amiata is located nearby.
Chianciano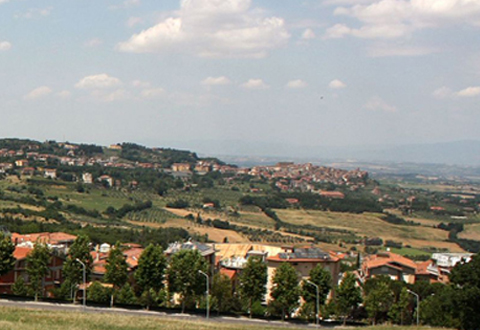 The city health specialist in the treatment of liver Terme di Chianciano are among the best known and oldest in Italy, specialized in the treatment of liver, aesthetics, thermal baths, wellness for body and mind.
Cortona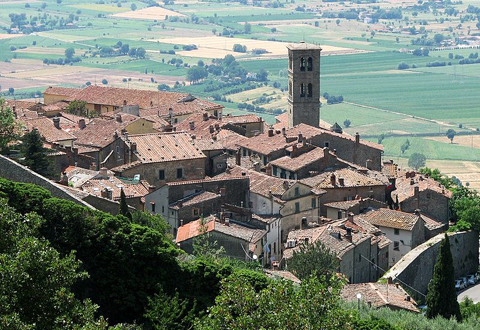 Founded by Etruscans , it's the jewel of Tuscany , a kind and convenient base to explore the surrounding area.
It is located in eastern Tuscany , near to the Trasimeno lake.
Its location , near to Montepulciano , Pienza , Arezzo , Perugia , makes it a perfect base from which to explore some of the most Impressive sights and attractions of history. It is on the top of an hill where you can enjoy an amazing view of Val di Chiana.
Assisi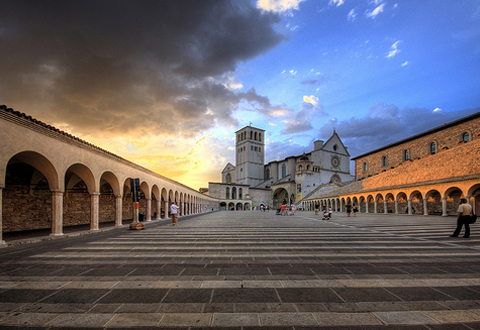 It is a town in Italy , in the region of Umbria.
It is an important place because of its arts , its architecture and its history. It is especially important to the Catholic religion.
It was the birthplace of St Francis of Assisi . He founded the Franciscan religious order in the 1208.
Also St Chiara was born in Assisi and founded an order of religious women called the Poor Clares .
In their honor were built the Basilica of S. Francis and of S.Clare.
Many people go to Assisi on pilgrimage .Assisi was made into a UNESCO World Heritage Site in the year 2000
Civita di Bagnoregio: is also known as the "dying town"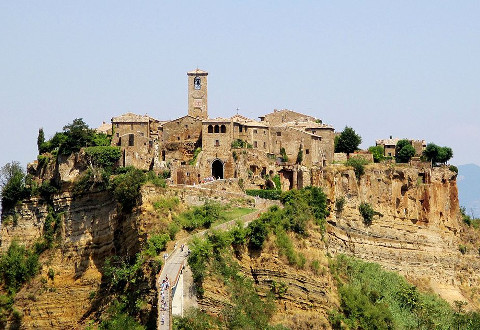 Perched on a tufaceous hill , this nice little town is slowly succumbing to the ravages of time .Built by the Etruscan, rebuilt in the Middle Ages, Bagnoregio became an important centre and was also the hometown of St. Bonaventura, philosopher, churchman who wrote a book about the life of St Francis. After a terrible earthquake, in 1695, the inhabitants of Civita left the town forever.From Civita you can take a wonderful view over the lunar landscape created by the Calanchi (big clay formations rising all around Civita).